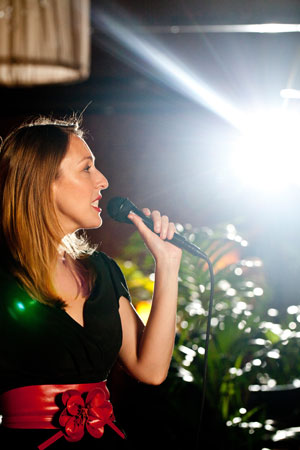 She said yes! So you're both taking the plunge of a lifetime & now it's time to organise the big day. Planning a wedding can be a complex task, and for most people it's the first time they've put together a large event like this, so we've designed a booking process & live music product to make this easy for you.
Wedding Music
When it comes to live wedding entertainment Sydney Jazz Collective Band offers an unsurpassed combination of top quality music, industry experience, and all round professionalism. The band performs at approximately 100 weddings every year, and from the first phone call with our clients right through to the last song of the night – we work hard to ensure the booking process is streamlined & stress free, and the atmosphere at your wedding is nothing short of sublime.
We're very happy to share our tips & extensive knowledge about what has worked well at previous weddings, and would usually work closely with you in the planning process to ensure the song choices and flow of ambiance on the night closely matches your preferences. We have also performed many times at most of the popular wedding venues around Sydney – so we know how to pull a good sound from the room, work productively with the function coordinator, and optimise scheduling arrangements to get the most from your live music time.
A Typical Wedding
On a typical wedding performance, we would generally open with some relaxed background jazz to set the perfect scene over drinks & canapes. This can be from an acoustic duo or trio, and sometimes takes place on a balcony or separate space from the main reception area. The main focus at this stage is to generate a fantastic atmosphere, so as soon as each guest arrives and picks up their first drink they are already thinking 'this is going to be a great night!'
A vocalist would often be added during dinner to keep the good times flowing with some sophisticated jazz standards – mellow enough to allow conversation to flow, but adding a bit more vibe in the room as the evening progresses.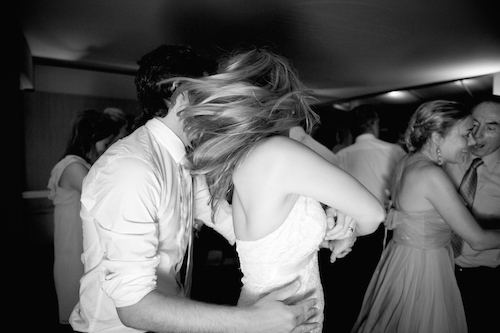 Then after speeches and other formalities, we'll usually crank up the energy with some more upbeat popular music to get everyone up and dancing! We are also happy to prepare a special arrangement of your favorite song for the band to perform live for your first dance together.
For the dance music we usually perform an energetic selection of well known songs from popular artists such as: Kanye West, Estelle, James Brown, Van Morrison, Michael Buble, Stevie Wonder, Aretha Franklin, Marvin Gaye, Michael Jackson, The Beatles, Cee Lo Green, Maroon 5, Amy Winehouse, Jason Mraz, Adele, Bruno Mars, Katy Perry, Maroon 5, Foster The People, Beyonce. We also love to perform a Hora, other special requests for your bridal waltz, etc.
More Wedding Information
Please feel free to check out some reviews & testimonials about Sydney Jazz Collective Band from our long list of happy wedding clients.
There is also more info on our FAQ page – or alternatively please contact us directly if you have any further questions.
Below are some more reviews from an external wedding directory website called Easy Weddings.